There are two ways you can try. One is to run all related programs. The other is to do a grade scan first. A grade scan is to help find the frequencies your body needs most regarding a certain disease or condition when there're many programs in the software. This is a tutorial video on How to do grade scan with GeneratorX for your reference:
https://www.spooky2videos.com/video/how-to-do-gx-grade-scan/

DNA programs work with specific very-high DNA frequencies to stimulate DNA repair and healing, versus Rife which works more on killing pathogens and healing cells and structures. You can find Notes to the abbreviations by clicking the question mark under programs tab in spooky2 software.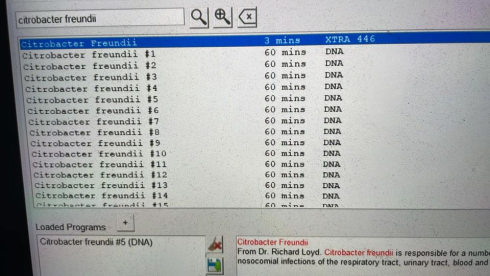 For more details, please check the link:
https://www.facebook.com/groups/spooky2/posts/2288244208004136/