If you have four generators connected, but only three red Generator buttons, it means that either the driver hasn't installed properly for the particular port your missing generator is connected to, or its USB cable may be faulty.
To fix the first, quit Spooky2, disconnect each generator's USB cable from the PC/hub, and restart the PC. One by one, reconnect the generators and watch the right side of the Taskbar for
alerts that tell you whether the driver install for that port was successful. With luck, they should all be. If not, it's time to try swapping the USB cable for that missing generator so that Windows can identify it and install the correct driver.
Other things you can try:
• Reboot your computer
• Try a different USB port
• Power down everything, the power up again
• Replace the USB-comm card in your generator
But before you replace any hardware, it may be that your generator has created a Phantom port (how appropriate for a Spooky product).
Here's is how you can find any phantom port.
• Bring up the Device Manager setting by 1. typing "device manager" (minus the quotes) into the Windows search field, and 2. click "Device Manager".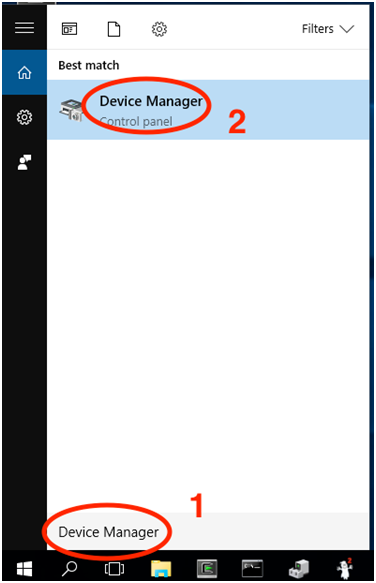 • Once the Device Manager comes, up, click on the Ports item and see if your generator is there. In this example, the generator is missing.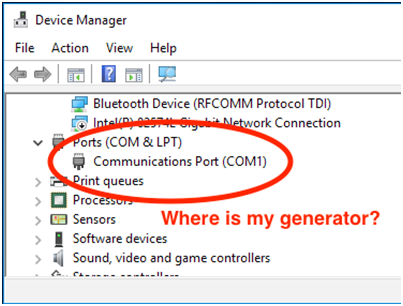 • Now 1. go to the View menu, and 2. click "Show hidden Devices".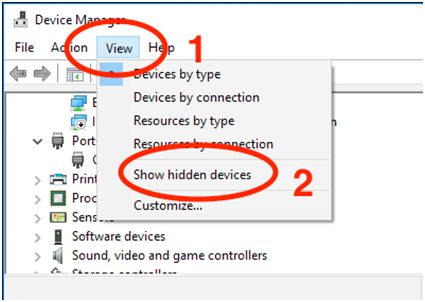 • Here you'll notice that after clicking "Show hidden devices", 1. the generator appears under ports, but it's icon is dim. At this point, 2. click to dimmed generator, click the right mouse button to bring up the context menu, and click "Uninstall".
For more details, please check the link: https://www.facebook.com/groups/spooky2/permalink/978710752290828/