Please follow the below instructions to troubleshoot:
1. Make sure you are running the latest version of Spooky software. When Spooky finds no generators, it prompts you to install drivers. Please select Yes. You can manually install the drivers required for GX from the top menu. Select Utils, then Install GeneratorX Drivers. After the drivers are installed, unplug the USB plug going to GX, then plug back in. Your computer will now recognize your new generator.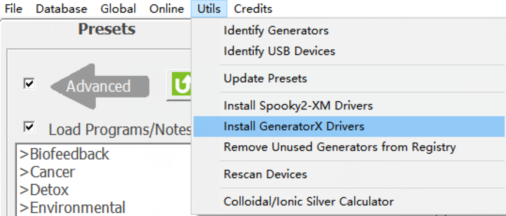 You can check whether your GeneratorX is detected from the Device Manager in your computer.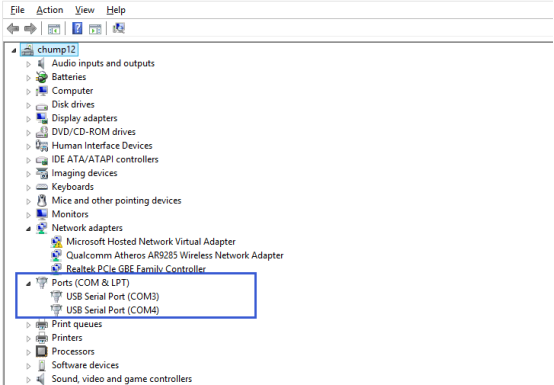 2. Please go to Utils and click rescan device to rescan GeneratorX again.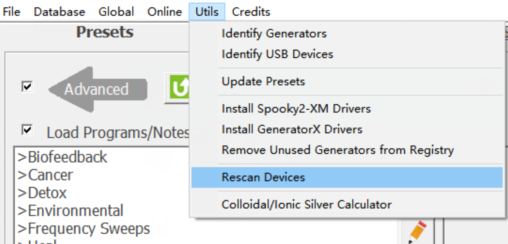 3. Spooky2 comes with 2 drivers for GeneratorX, an older version and a newer version. The older version is the one that gets installed by default. If you find any problem in detecting your GeneratorX, you can follow this video to install the newer version of driver:
https://youtu.be/2aBtQTvwwrE
4. Please turn on GeneratorX and wait it to fully start, then launch Spooky software.