1. If you know the frequencies from the other machine, you can use the File/Create Program menu selection to make your own program to run these frequencies.
2. There is one program related to the diagnosis you mentioned above. Perhaps running that will help. Obviously, since it's not a pathogen, you would use your choice of healing shell presets.

3. I am running a programmed for enlarged prostate. The programme has two parts called odd and even and you run them one a day alternating. It takes 44 minutes on contact.
The Odd day is for high frequency and the Even for low. This is for one month to be followed by a third programme for however long it takes, I assume using remote. I have been running the odds and evens for two weeks only and seem to be experiencing a little relief already.
4. Here is a complete program that has had success. Please note this is in the new Program just released.
https://www.spooky2.com/downloadspage/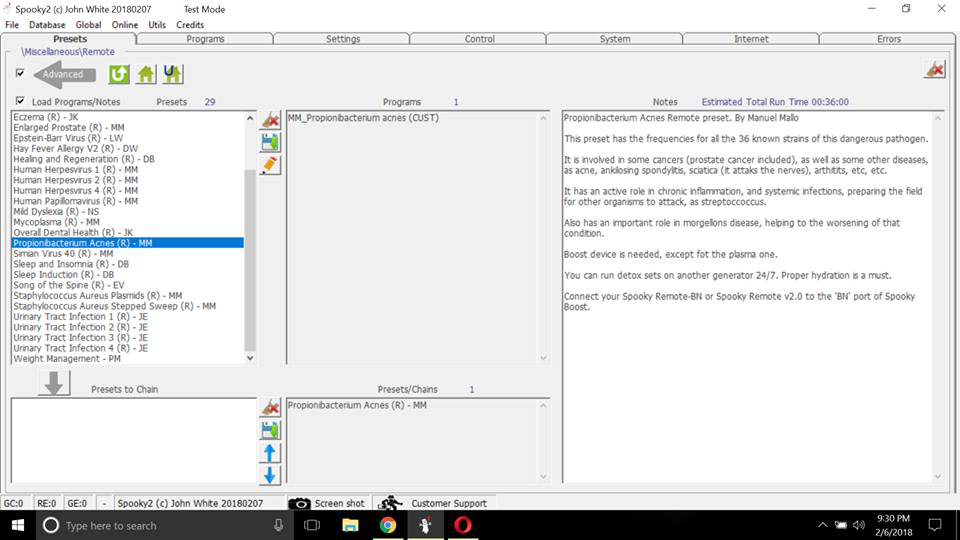 For more details, please check the link:
https://www.facebook.com/groups/spooky2/permalink/922094144619156/