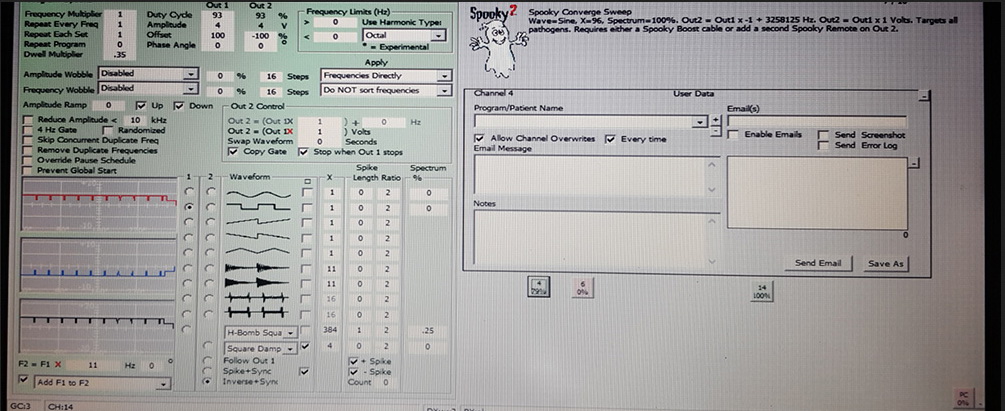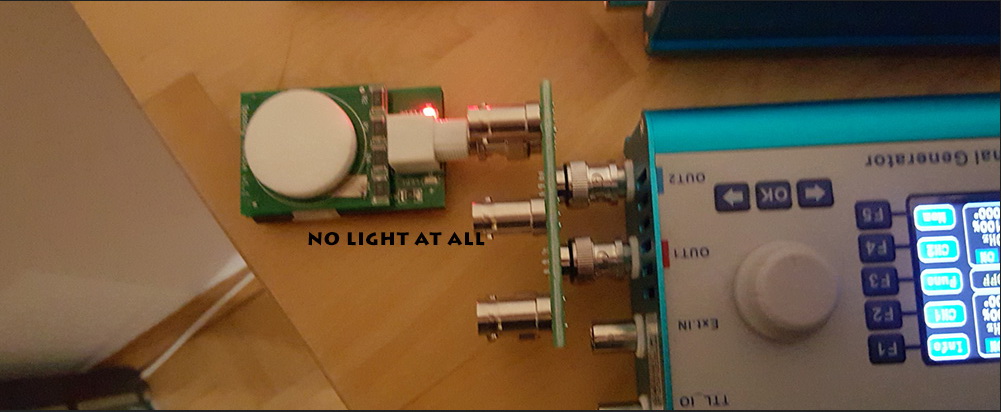 These are the pictures of the settings on Spooky2 Remote, it is using for healing now.
First picture shows Remote when this program is run, as you can see + led is not working and there is no characteristic sound, but when I for a second switch off generator (black switch on generator) then turn it on, + led switches on and remote suddenly starts to emit frequency sound, picture below.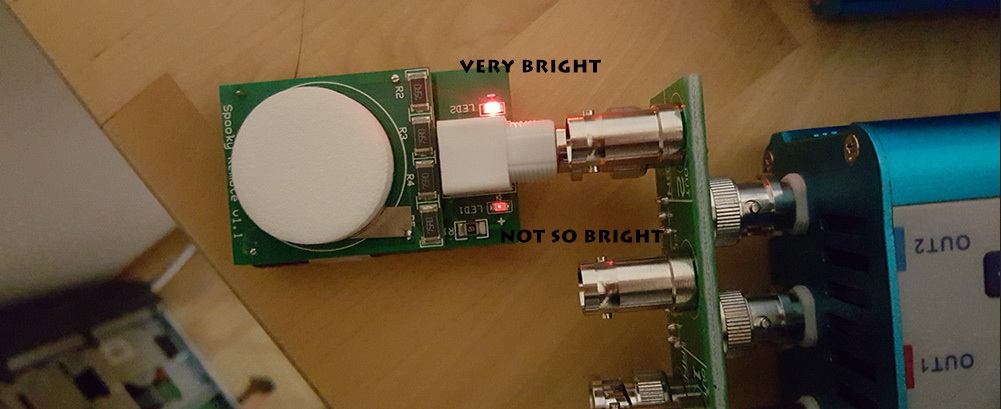 Is it something wrong with my generator?
It has been observed on all of my generators.
---------------------------------------------------------------------------
The settings you have in use have a positive offset as indicated by the use of 100/-100.
When this is the case, only one LED will be lit. Since you are using a white (BN) remote plugged into the BN port of the boost 2.0, the negative (-) led will be the one lit.
When you turn the generator off and then back on, the settings are reset to factory default. What you are seeing is something that can't be known or trusted -- with spooky2 trying to drive a generator using settings that no longer match what it believes to be. Actually, I'm surprised that you did not loose communication to the generator completely and were able to get it to do something after power cycling. It is not recommended to power cycle the generator while spooky2 is running. Always shut down spooky2 prior to power cycling any of your generators.
This will give you a general idea how Spooky2 Remote Lights:
http://www.spooky2-mall.com/blog/how-does-spooky-remote-light/
For more details, please check:
http://www.spooky2.com/forums/viewtopic.php?f=5&t=4086&sid=c5158f27d6d8392d410369095860b1eb