It sounds like you are trying to run a frequency that is too low for Spooky Central to handle. Please do the following steps:
 
1. Make sure you are running the latest version of Spooky from spooky2.com.
http://spooky2.com/downloadsPage/index.html
2. Select the Spooky Central preset from within Spooky.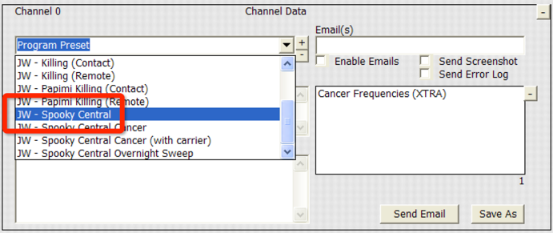 3. Choose the programs you wish to run.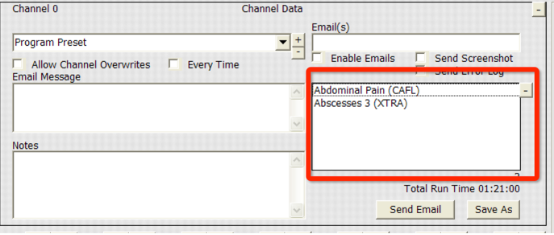 4. Select a generator to run and run the program.
Do not forget to "allow channel overwrites" before selecting your generator.