The presets are experimental presets created by David Halliday. Many of our users have shown great results with DH presets.
1. Yes, we have reversed one cavity so far, with three more almost gone! My HFA son had 2 weeks of no meltdowns. I need to figure out which ones we were running at the time and try to do them again (we were going through the recommeneded ones, doing one every 2.5 days). That was nothing short of miraculous!
2. They tend to help more with emotional situations. I did the liver program once overnight in contact and felt like a new person.
3. I used some stickers imprinted with some. I wore overnight and had some crazy dreams but later read some information that said don't sleep with them on. So now, if I feel uncomfortable with life situations going on I'll go get these stickers and I feel they ground me. There's been days where I just feel like I need to wear them. No huge dramatic affect, best way I can describe would be more grounded.
More details here: https://www.facebook.com/groups/spooky2/posts/2572092666285954/
If you are interested in it, you can also give it a try.
Here is the DH presets download link: https://cancerclinic.co.nz/downloads.html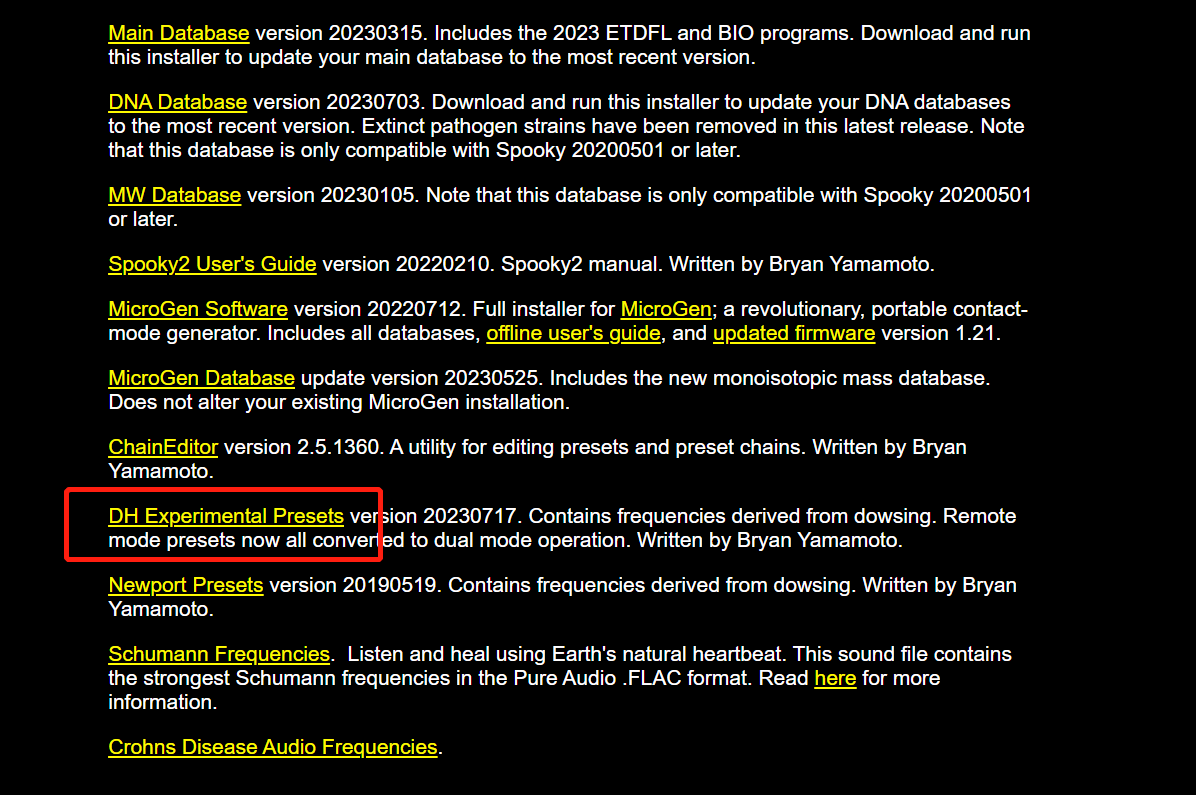 After installation, you can find DH Experimental Preset on the Preset tab.