Vitamins and minerals are essential nutrients for maintaining our health.
Since we introduced the Molecular Weight frequencies, we are adding more and more frequencies of vitamins and minerals into our database. Now, you can also get these nutrients for "free" using Spooky2.
Spooky2 Multi-vitamin and Mineral (R) – JW Preset
Multi-vitamin and mineral (R) – JW preset is a remote preset for all essential micronutrients vitamins and minerals which meet your daily needs. The preset is scheduled for 4 hours from 1:00 am to 5:00 am so that you can easily take these vitamins and minerals during your sleep.
To load the preset to your generator, open your Spooky2 software and select Heal under the preset tab. Then, select Remote. Next, select and double click to choose Multi-vitamin and Mineral (R) – JW Preset.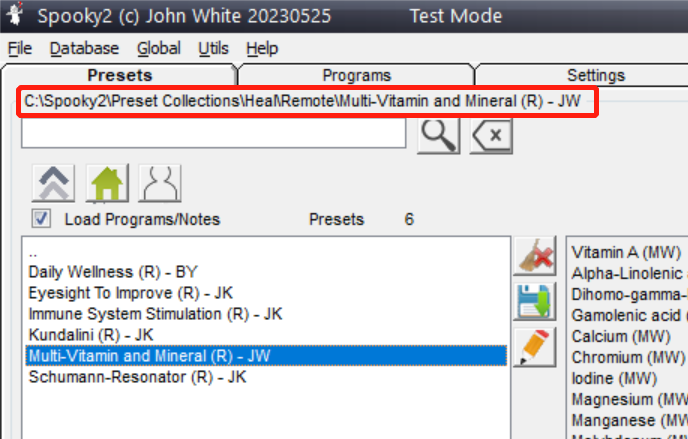 Click Start under the Control tab in the evening. The preset will automatically start at 1:00 am when connected to a computer.
Please connect Spooky2 Remote to the BN port of Spooky2 Boost.
You can run this preset in GX/GX Pro standalone mode, but you need to click Start each day manually and make sure not to loop it.
More details here: https://www.spooky2-mall.com/blog/preset-for-multi-vitamins-and-minerals/
In addition to the above preset, you can also
1. Search the keyword "vitamin" under the Presets tab, and you will find many default vitamins presets. Select a vitamin-related Preset, then go to the Control tab to choose one generator port to load.
2. Select Healing Shell Preset under the Preset tab. Then go to the Programs tab and find some relevant programs by searching for the keyword "Vitamin" and "mineral", and you will find them!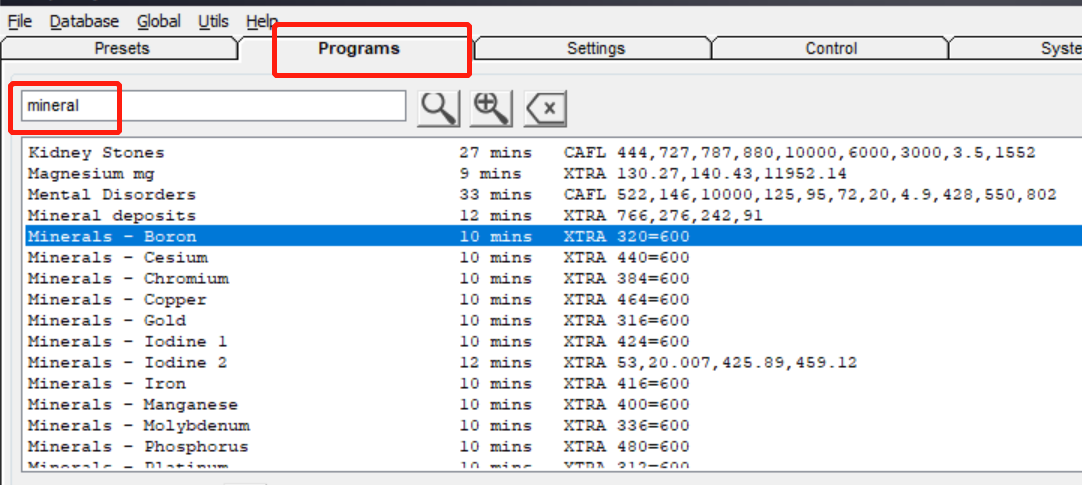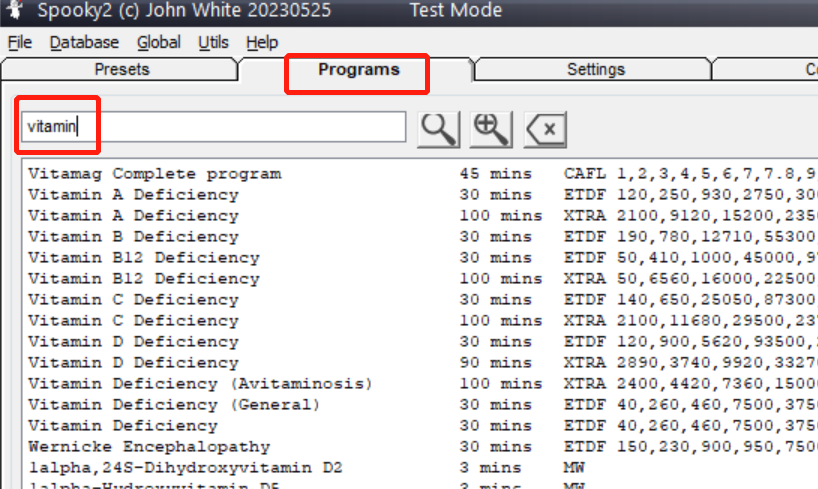 Related blog: https://www.spooky2-mall.com/blog/spooky2-rife-machine-ensuring-healthy-vitamin-levels/
https://www.spooky2-mall.com/blog/cat/molecular-weight-frequencies/