1. The preset is setup to handle both configurations.
You can either go direct to Out 1 on the generator or Out 1 on the boost. The connection in this case is the same.
If you wish to double the voltage, you can connect to the BN, MN, or High Power port.
The only option that is not valid is the CS port which reduces current.
The coil operates on current more than it does on voltage.
2. The Notes explain the answer to your question, I think. See the red box.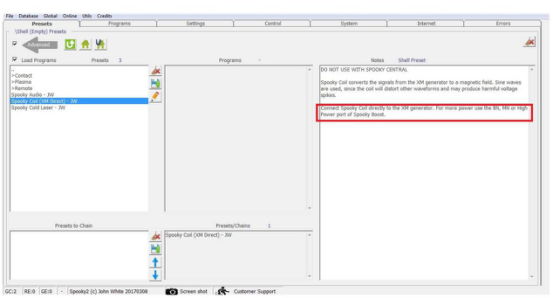 For more details, please check the link:
https://www.facebook.com/groups/spooky2/permalink/758495707645668