1. There are several in the database. Also blood circulation may be one to consider.
2. This can often be caused by toxic liver so I would add liver detox/support.
3. From the book "The frequencies of Rifing"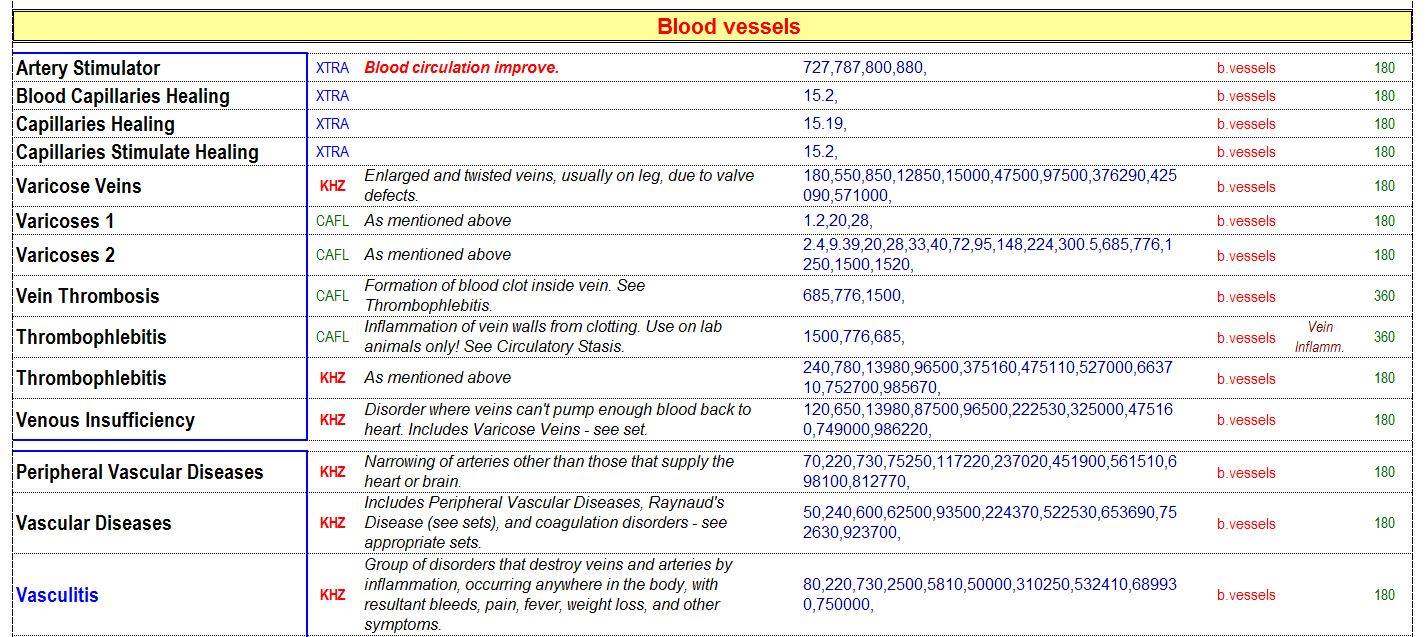 4. Run copper frequency and lymph frequencies under terrain. Also run frequencies for collagen.
5. I reported success on my varicose veins with plasma. The programs I use are Phlebitis varicose veins(ETDF), varicose 1 (CAFL), varicose veins 2. Occasionally I run vein insufficiency. 
For more details, please check the link:
https://www.facebook.com/groups/spooky2/permalink/741347642693808/
https://www.facebook.com/groups/spooky2scalar/permalink/328558514384380/