1. I'm currently helping someone with incontinence.
Using Shell Preset - HC or KHZ (R) - JK
Using Programs: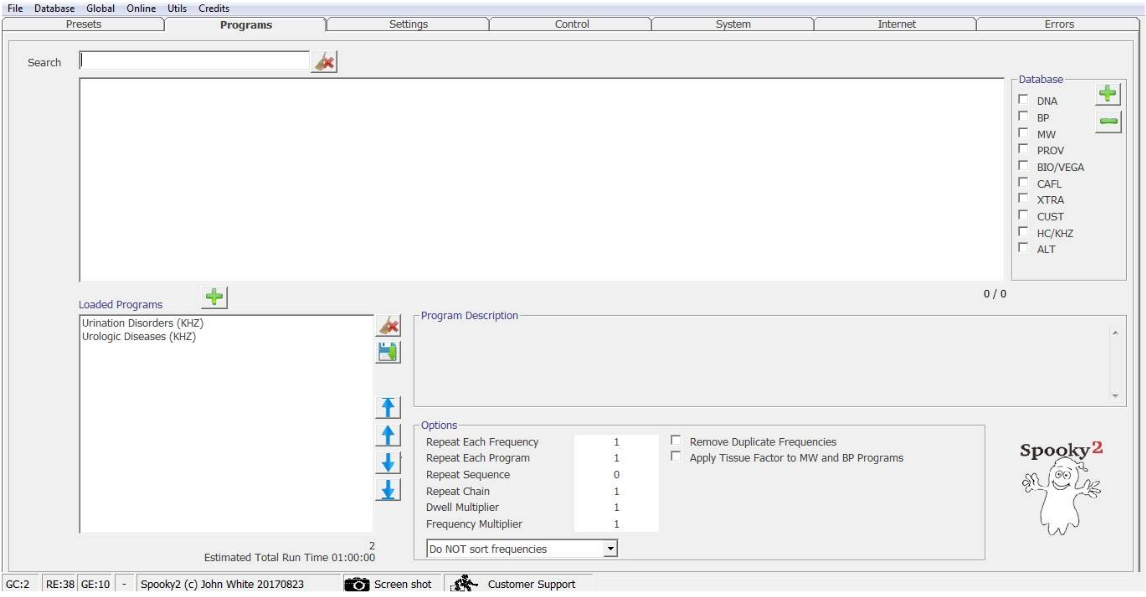 2. You should also look up MYELIN and then choose demyelinating disease and also MS myelin repair. Follow the Wahls protocol strictly. God willing, hopefully you will be walking without catheters in 10-12 months (based on other patients / people who have done the protocol).
For more details, please check the link:
https://www.facebook.com/groups/spooky2/permalink/869725149856056/