There are three ways for you to troubleshoot:
1. Please enter 4 or bigger number(bigger than the amount of your generators) in the Generator Count in System tab and try again.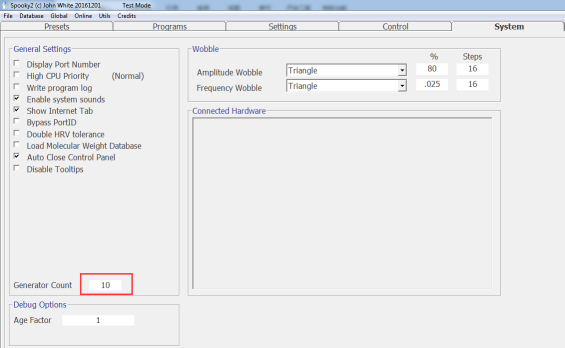 2. Please use a new powered USB hub to try again.
3. The computer may be too old to drive four generators.