The first thing recommended is to run the Detox \ Terrain via Remote to start Detox and Detox Pathway Stimulation. This runs for 11 days.
After that the Sleep and Insomnia Preset shown below can help. Notes show length of run time range.
The Preset recommended runs via Remote, so there is NO Contact holding.
No automatic alt text available.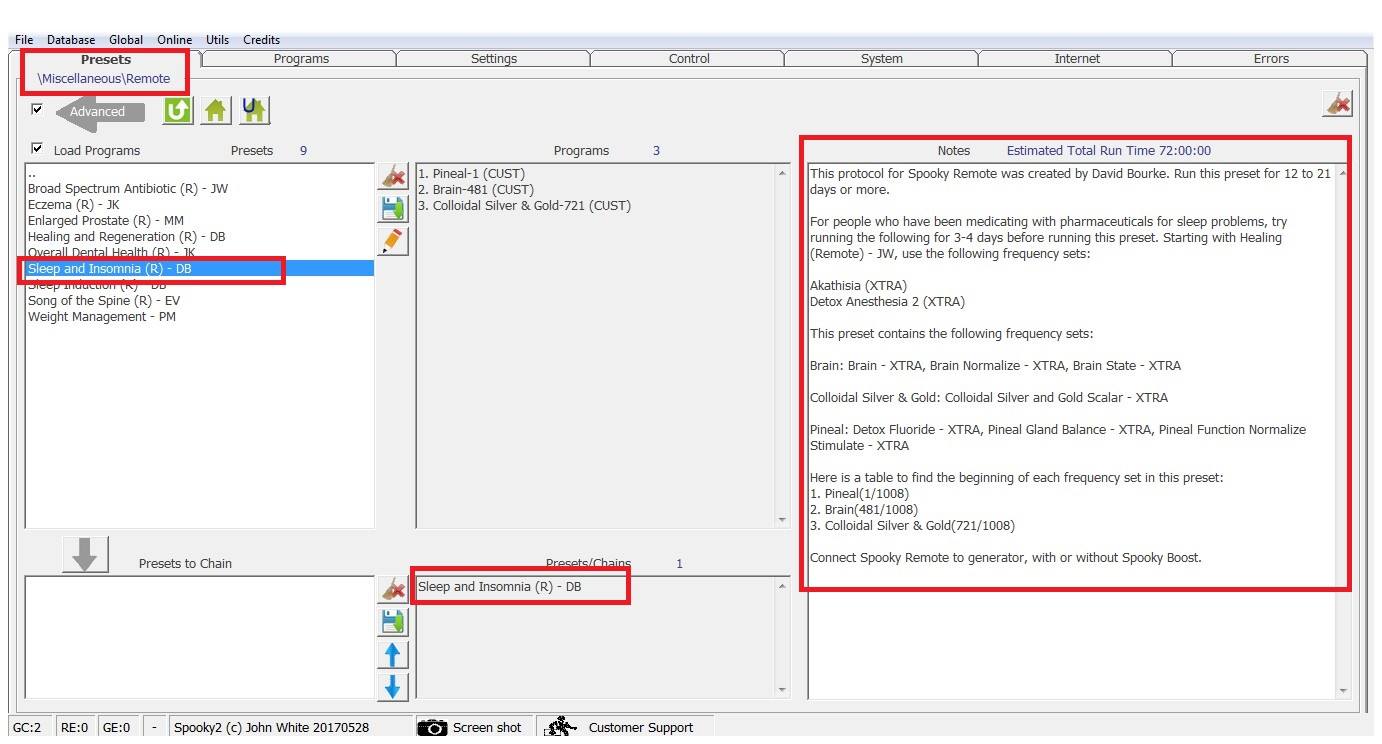 For more details, please check the link:
https://www.facebook.com/groups/spooky2/permalink/799426250219280/