This is what comes up from a search of the Programs screen in the software for Celiac.
Sometimes, searches that have no results are due to misspelling (or not the spelling in the database), or trying to use too specific of a search. Not saying this is the case for your searches, just saying that often if you get no results, try less characters in the search to see if the partial word results are better.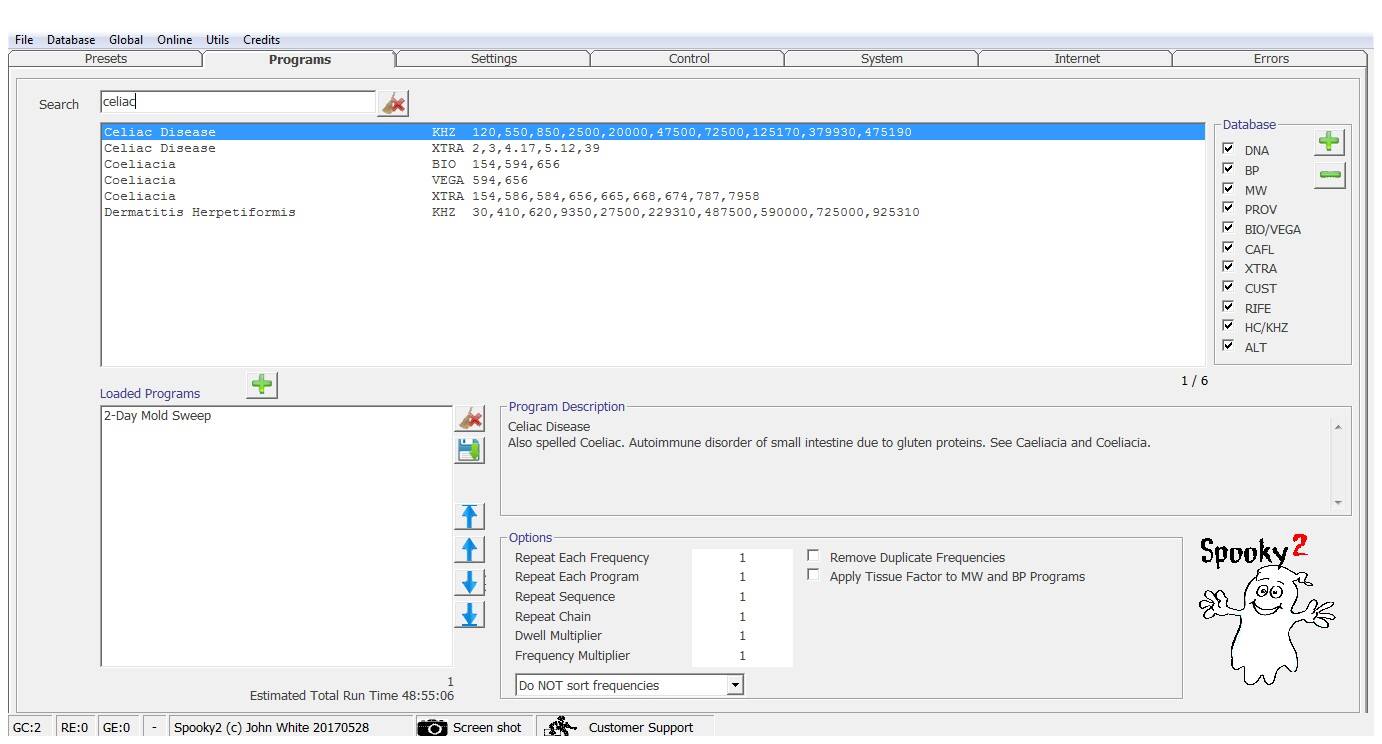 Diabetes without Type or 1 proved the most helpful.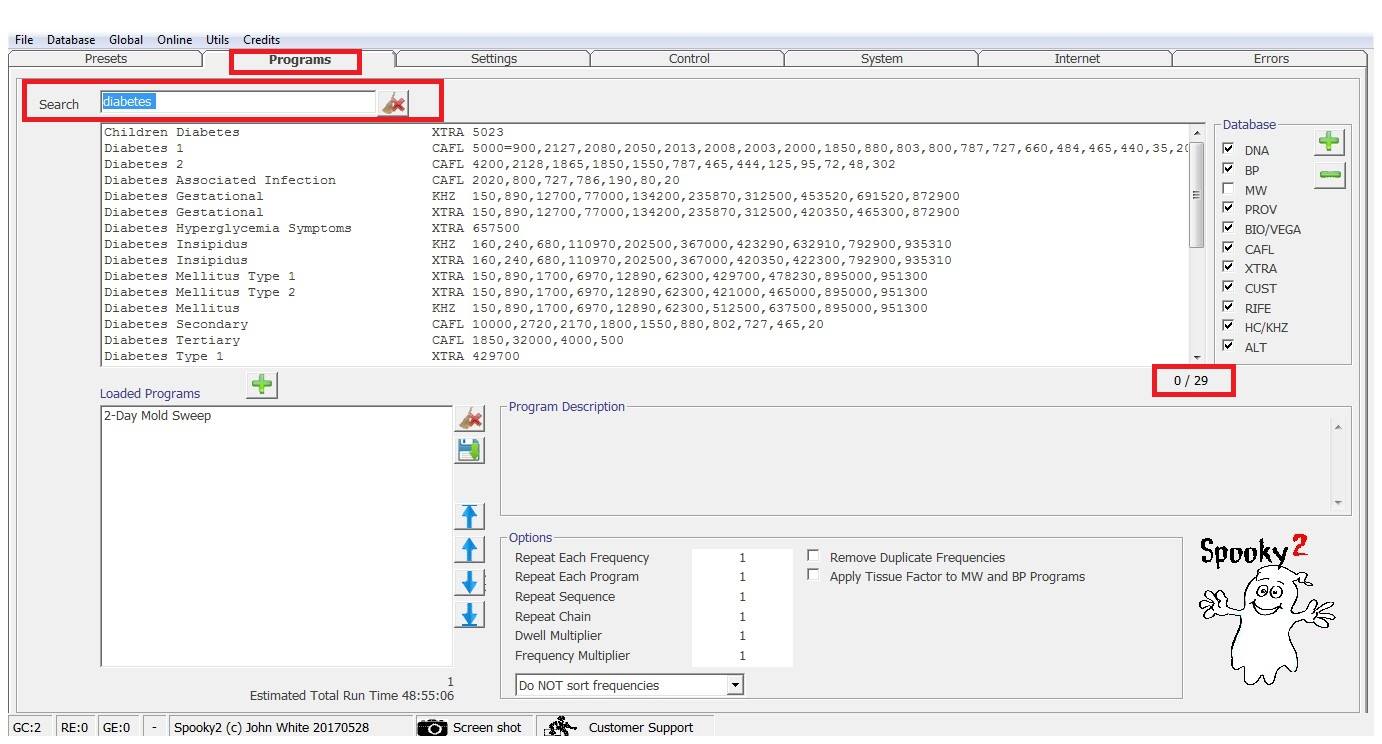 For more details, please check the link:
https://www.facebook.com/groups/spooky2/permalink/793223197506252/